<![if !vml]>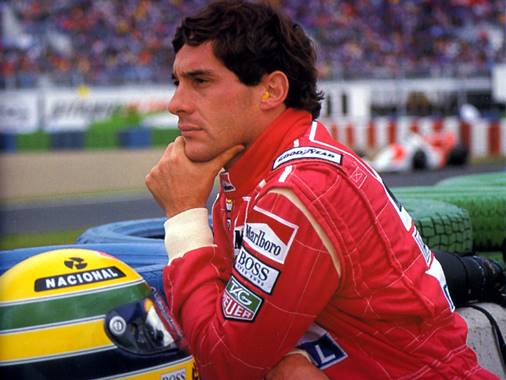 <![endif]>
SENNA
A fascinating documentary, told through archival footage, about Ayrton Senna, national idol in Brazil and the most charismatic racing driver Formula One ever produced. 
Niki Lauda described him as 'the best driver who ever lived'.
Ideal for teaming with Rush.
Use it to teach documentary or simply for its merits as a film.
You don't have to be a fan of Formula One racing to enjoy Senna, the gripping documentary about the sport's most famous driver, Ayrton Senna.  In fact, you don't have to know anything about car racing at all.  Instead, you simply have to like a great story, one that has all the elements: drama, inspiration, competition, victory, defeat, betrayal and, looming above it all, tragedy.                                                  Bill Goodykoontz, Arizona Republic  
Extras include two PowerPoints introducing the study of documentaries, as well as background material on Senna and on Formula One.
Special Offer:  order the guides to Senna and Rush at the same time and save $20.